We get straight to the

Point

.
You want visual science communication? We are your contact persons.
Visual Storytelling

for science.
Attention is the currency in the digital world! We are all flooded with information during our work hours and leisure time. We constantly have to filter and ignore, and there's much that we don't want to perceive at all. Informotional Studio condenses your complex content and gets straight to the point!
We recognize the essence of your topics and find the stimulation that generates attention from the audience. Therefore, we place great importance on the conceptual phase (script, development of style, and storyboard). We work closely with you, but maintain a clear team structure regarding the responsibilities for the various stages of work. Form follows function, this principle originates from the Bauhaus movement.
We find the most powerful and efficient form of expression to reach your target audience. (Visual) metaphors, sound, and music appeal to all senses and create an emotional connection. This way, relationships, processes, or even data and analytics can be made understandable. Viewers can effortlessly follow the thread, and their attention is captivated!
Our personal commitment is to approach every project with 100% creative energy. Whether it's an infographic, explainer video, or social media communication, we find the right format for your message and target audience. Feel free to contact us, and in an initial free consultation, we can determine how we can support you with visual storytelling.
Explainer Video
Numbers and facts transform into gripping formats through an emotionally engaging narrative framework.
More
You want to communicate complex information in an entertaining and customer-friendly way? Then an explainer film is the right format. Together with you, we develop exactly the visual language and narrative speed that suits your target group. Use the video on your website or social media channels to inspire viewers with your idea. Stylistically, there are no limits. Whether classic flatstyle or sympathetic hand-drawn illustration, we find the right visual language and develop an exciting audiovisual experience with targeted communication.
Infographics
Graphic symbols enable the quick comprehension of relationships and enhance the understanding of content.
More
An infographic or information graphic visually depicts relationships and processes. It can be used as a stand-alone communication tool or to support text. Infographics illustrate data efficiently and concisely. An infographic can function both statically and animated. Complex interrelationships can thus be communicated more quickly and efficiently.
E-Learning
From screencasts to intricately produced courses, digital learning supports educational processes of all kinds!
More
Digital learning is becoming increasingly important. Whether it's a simple tutorial or a comprehensive digital course, videos are the preferred format for most learners. Do you want to make the training of your employees more efficient and independent of location or time? Then e-learning is the tool of your choice.
Exhibition Design
Creative implementation of interactive or traditional concepts for museums, exhibitions, or retail spaces.
More
Make your exhibition even more informative and modern by conveying knowledge through videos or interactive applications. In museums or at exhibitions, you can capture the attention of visitors and create a holistic experience. However, the application is not limited to the cultural sector. Your sales areas can also be enhanced by moving image media, as well as retain visitors and generate interest.
Internal Communication
You are restructuring your company and want to bring your employees along. A video motivates and communicates effectively.
More
Do you want to communicate important information in your company and ensure that it is actually noticed? In the hectic working world, there is often not enough time to read long texts conscientiously. Videos for internal communication facilitate access and convey your message on several levels. Take advantage of the benefits of videos in internal communication!
Trade Show Film
Reach new customers. We present your offer in a targeted and efficient manner, ensuring top form even at trade shows!
More
Moving image formats as part of your trade show presentation generate attention and convey your message even if all employees are talking. Trade show videos are subject to special requirements. They often have to work in a loop and without sound. The attention span of visitors must also be taken into account. The videos should be dynamic enough to keep viewers engaged. Have we piqued your interest? Do not hesitate to contact us!
Video Production
Image film, product video, music clip, or documentary. Films are highly popular among customers.
More
Videos as a means of communication are more popular than ever before. Whether it's an image film to present yourself and your company authentically, or a product video to communicate the benefits of your service in an easily consumable and customer-oriented way. Videos are your medium of choice. On YouTube or other social media channels, with videos you can reach your target group in the right format. The interplay of image, sound and story creates a complete experience.
Social Media
Whether it's a feed post or a story, social clips create attention and are an excellent communication tool.
More
It is impossible to imagine today's world without social media! YouTube, Instagram, Twitter, LinkedIn and Facebook have become important communication channels. Especially if you want to address your audience to make your product or service better known, social media clips are excellent. Which format and which platform is the right one is sometimes difficult for customers to assess. We are happy to advise you and convince with high-quality stories as well as targeted feed posts.
our
Showreel

!

A selection of our studio's current animations.
we make complexity
understandable

.

In today's information overload, it becomes increasingly important to communicate precisely and cater to specific target audiences. We are your specialized contact for creating animated explainer videos and science communication.
explainer video
examples

!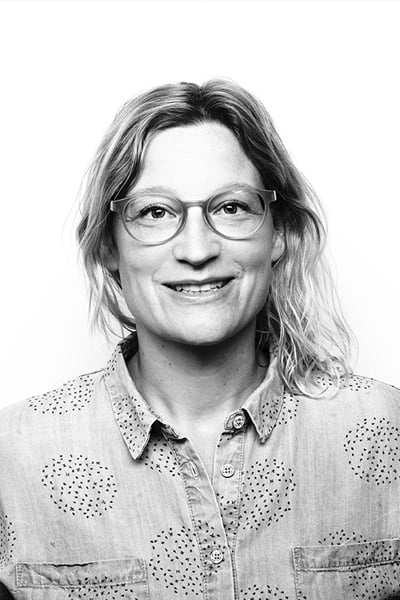 Miriam Barton
Realized her first animated films in Sydney. A storyteller with a focus on the essentials and a goal in mind. Connector. She uses visual language and timing as her tools in the areas of storyboarding, character design, and traditional 2D animation.
Ole Sturm
Has lived and worked in Melbourne, Los Angeles, and London. Has extensive experience with video games, documentaries, advertising and educational media. His creative work includes conception, animation, and visual effects.
Christof Görs
Discovered his love for animation in South Korea. He comes from the field of graphic and motion design, is tech- and typography-savvy. He loves combining creativity and efficiency. He is always up-to-date. His focus is on corporate design, flat-style and animation.
"Design is the intermediary between information and understanding."
Convinced? Then contact us.

Say Hello!
Convinced? Then contact us. We will be happy to advise you and find the right way to communicate your content effectively and efficiently. Whether it's an animated explainer video, infographic or scientific data visualization, we can help. Contact us at . You can reach us by phone from Monday to Friday at +49 30 5463 2812. In urgent cases, you can also reach us at +49 176 3286 4431.
Offer
Graphic
Isometric
Flat Style
Realistic film
White Board
Pixel Art
Hand made
FORMATS
Explainer movies
E-Learning
Image film
Product video
Recruiting video
Commercials
Social media video
App video
Trade film
Internal communication